UX Design Services
@ Impekable
Building User Moments That Matter
Impekable's award-winning UX design agency makes navigating complex business processes intuitive for your users. Dream big and reach for the stars — we're here to solve your complicated business problems through innovative and engaging design work.
Our UX Design Services are a good fit for:
Startups working on their MVP
Enterprise leaders with bad UX feedback (or a non-existent UX)
Enterprise companies looking to launch new products
Funded startups planning for future acquisitions
Enterprise operations with plans to IPO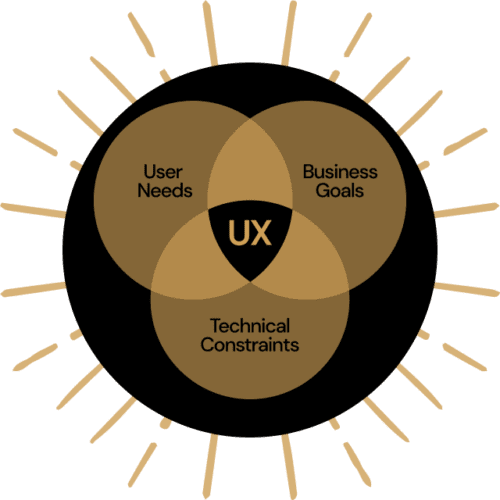 What is User Experience (UX) Design?
User experience (UX) design involves the creation of product and process designs that focus specifically on enabling exceptional, effective user experiences.
Whether in-app or on-site, users' experiences drive their engagement with your product or services. As a result, your UX design determines whether their needs will be met — or whether they'll go unfulfilled. 
That's why full end-to-end UX design services can encompass everything from design and development to branding, usability, and function.
Why is UX Design Important?
Poorly designed or implemented UX design frustrates users, leading to poor conversion or retention rates — not to mention lower loyalty and a potentially tarnished brand reputation.
That's why businesses like Pentair, Twilio, and Panasonic turn to our UX design company.
Not only do we put your users' needs first, but our UX design agency offerings adapt to your business requirements. Whether you're a young startup that just needs MVP screens or an enterprise company looking to revamp your entire user experience, Impekable can help.
Our UX Consulting Process
We're passionate about creating engaging, intuitive user experiences. We bring our vast experience across many industries to your project, integrating your domain expertise and feedback along the way.  
Define
We begin every UX design engagement by uncovering who your customers are, what their ideal experience looks like, and what pain points hold them back.
Design
Following our audit and discovery process, we work in low, mid, and high-fidelity mockups and wireframes to ensure our designs meet users' needs.
Usability Testing
User testing helps us quickly understand whether we're on the right track -- or whether we need to iterate our designs for functionality or ease of use.
Delivery & Execution
Once you've signed off on your new UX, we bring it to life on your website or app. Our user experience agency's broad skill set makes implementation easy.
Real clients. Real experiences. Real success stories.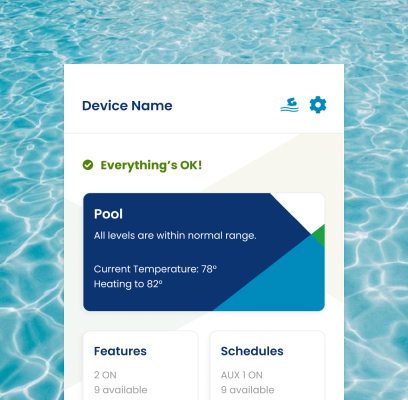 Pentair is a leading provider of residential and commercial water solutions, including smart pool technology and water filtration systems.
Although a focus on innovation is part of the company's core mission, its teams aren't experts in software development or mobile design. 
So when they needed to craft user experiences for multiple stakeholders — including pool owners, pool service companies, and retail users like Starbucks — they turned to Impekable to develop a new UX.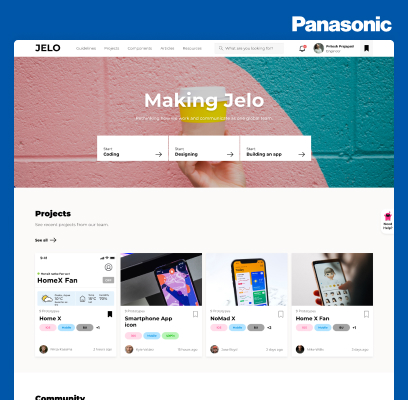 Panasonic Corporation is a worldwide leader in the development of consumer electronics. Yet with so many different lines of business, many applications and interfaces were left with inconsistent visual designs and experiences.
To help guide individual business units to a more cohesive design system, the company decided to create an internal web tool — called JELO — where teams could work together to improve their design language. 
Facing tight timelines, Panasonic turned to Impekable to design and build this site.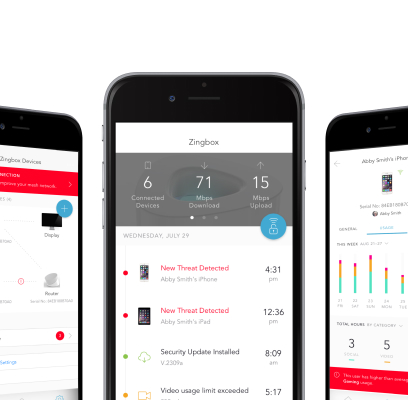 Zingbox, acquired by Palo Alto Networks
Impekable worked closely with Zingbox as the company's outsourced product design and front-end development team.
In this capacity, we created both the UX design of the Zingbox IoT Guardian platform, as well as the corresponding customer-facing website. We provided further support in designing the UX of Guardian 2.0, leading up to Zingbox's acquisition by Palo Alto Networks.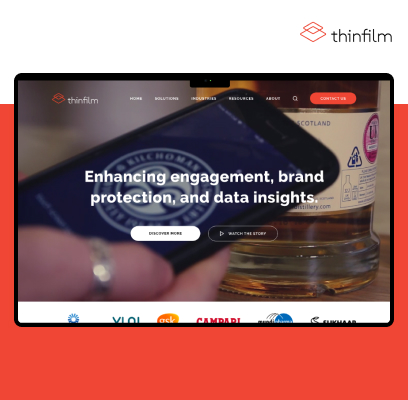 Thinfilm CNECT NFC Platform
CNECT Blockchain Services, launched by Thin Film Electronics ASA ('Thinfilm'), was intended to enable greater product traceability and the secure transfer of ownership capabilities within the CNECT Cloud Platform.
Impekable supported this launch with UX design services that spanned the Thinfilm website, CNECT platform, experience builder, 'tap to gift' feature, NFC scanner, and CNECT.io website.
Testimonials
What our clients
say about our
design services.
"It has been an impeccable experience—the name of the company says it all. Their team has delivered only reliable and fast solutions, and are a valuable partner for all mobile and backend development work. Impekable is a proactive and trustworthy company that not only over delivers but also pays close attention to detail, producing nothing but successful results."
"We've used Impekable as an extension of our own team in many cases, which is rare for a contract relationship. Highlights include a proactive, thoughtful approach to client relationship management and access to outstanding design talent with no shortage of creative insights."
"Their ability to pivot and turn around new ideas quickly stood out to me. The designs met the client's standards and came across as streamlined and accessible to their users. Impekable production high-quality designs through a smooth, responsive workflow. Their speed of delivery and response time set them apart from competitors."
"Impekable is doing a phenomenal job transforming our abstract vision into a functioning web product."
"Impekable is phenomenal at swooping in, learning about a problem, and helping with that engagement. Notable strengths include rapid response time, exceptional technical skills, and a transparent project management approach."
"Impekable delivered multiple, fantastic options for us... they genuinely cared about the project and our goals."
"They turned our project around quickly, and within budget."
"They truly helped bring our entire product concept to life. The prototype that Impekable created received positive feedback from customers, investors, and mentors. Demonstrating high efficiency and flexibility, the team was always available for any adjustments and held meetings when necessary. Above all, their UI and UX were of high quality."
Frequently asked questions
FAQ About User Experience Design
UX design, or user experience design, is a process used by design teams to deliver experiences that meet users' needs. Often, this involves balancing design aesthetics with the functionality required for users' requirements to be met.
A UX designer like Impekable works closely with clients to understand the needs of their users and deliver solutions that support them. This may involve interviewing users, developing wireframe design concepts, conducting usability testing, and making other recommendations based on the client's business goals.
User interface (UI) design involves creating user interfaces that are both visually appealing and intuitive to use. User experience (UX) design, on the other hand, focuses on the larger set of requirements involved in developing end-to-end solutions for users' problems.
UI/UX designers have experience in both front-end UI design and broader UX design. A UI/UX design agency like Impekable can deliver both of these skill sets, creating a more streamlined design and development process.
Without a thoughtfully designed user experience, users may struggle to complete tasks or get the information they're looking for. If they get too frustrated, they'll leave your website or application, diminishing your ability to generate revenue or complete other conversion actions.
For startups, poor UX design makes it difficult to gain traction in competitive markets. But even larger incumbents can lose customers to disruptive companies offering a better experience.
You can hire independent UX designers on a project-by-project basis, or you can hire larger UX consulting firms or a UI/UX design agency. In either case, look for a UX designer who can support the full breadth of your needs. 
Do you use a particular design system or software? Will you also need development services to bring your UX or UI to life? Working with a full-service provider like Impekable reduces the amount of time you need to spend finding, qualifying, and managing partners.
When interviewing a UX designer, it is important to look for a track record of success, including the quality of their past work. 
Have they completed projects like yours before? Do you like the visual style or approach they've used with past clients? Are they adaptable to your needs, whether you're a young startup or an established enterprise organization? Answer these and other questions before making your decision.
Your Partner in UX Design
Ready to get started? Reach out to the Impekable team for customized guidance on how we'd approach your unique UX design challenges.
Impekable is an Award-Winning User Experience Design and Software Development Agency
Impekable designs and builds practical, elegant digital products
for innovators and industry leaders.