 Nike Bulk SMS Marketing Campaigns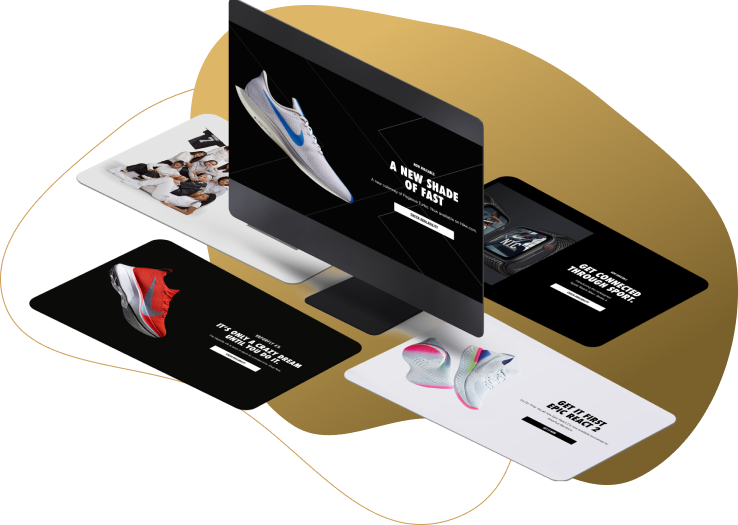 See how one Impekable bulk SMS marketing campaign drove 400% more revenue than previous campaigns.
Technology Partners
Twilio, Sketch, Invision, Dropbox, Adobe XD, Zeplin, Gitlab
Front-End Development (HTML, CSS, and Javascript)
Back-End Development (NodeJS)
DevOps
Cloud Deployment (Heroku and Google Cloud Platform)
Bulk SMS Marketing
Bulk Text Message Marketing
Driving Bulk SMS Campaign Results on a Tight Timeline
Nike's North America (NA) Brand Team coordinates product awareness on their website and inside their mobile app, utilizing SMS marketing to drive customers to the Nike.com site as new products become available.

Nike's NA Brand Team was faced with unforeseen policy changes at Nike that created an opportunity to seek out external support with their bulk SMS campaigns. Further, Nike was facing an extremely short timeline, with key campaign activities scheduled to be completed within two weeks — and over a holiday — of the brand's initial contact with Impekable.
Recognizing the sensitivity of Nike's timelines, Impekable worked closely with Nike's NA Brand Team to deliver great results on time.
In particular, our experts designed and built a customized SMS marketing campaign tool using Twilio that allowed customers to click a 'Notify Me' prompt on Nike's digital properties. After entering their personal information — including their phone numbers, email addresses, and shoe sizes — shoppers would then receive updates on the availability of select products as it changed.
Impekable's bulk SMS marketing solution also delivered interest-based alerts to customers who had opted-in to receive promotions. This feature was particularly impactful, as it was important to Nike's customers to be the first to know when new products were available.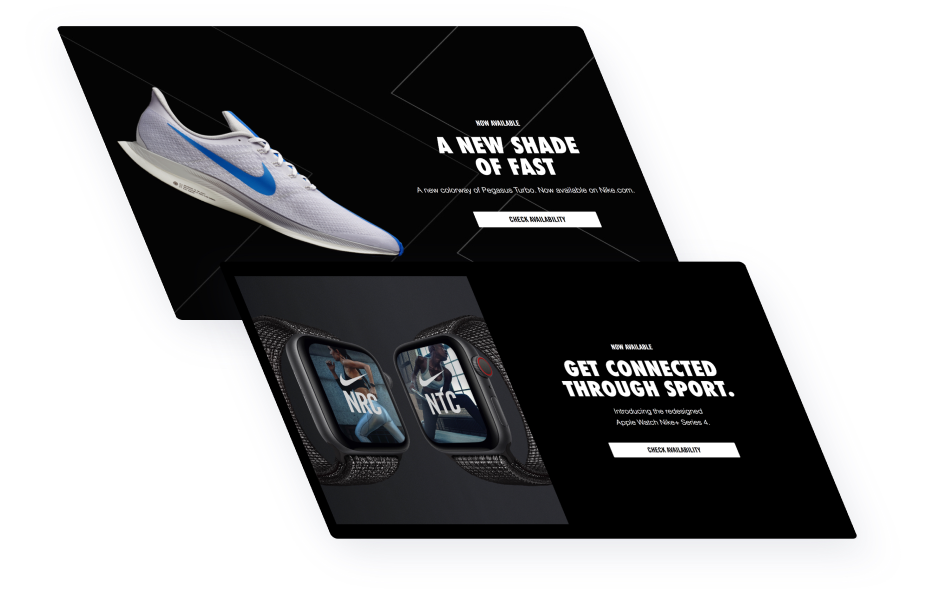 Impekable's first campaign with Nike drove 400% more revenue than other similar efforts. Following the success of this campaign, Nike repeatedly engaged our team for support on 10+ additional SMS campaigns.
Testimonials
What our clients
say about us.
"We're very happy with Nike's Notify Me marketing campaign. It has generated as much as 400% more revenue compared to other efforts."
Bulk text messages and bulk SMS campaigns represent tremendous marketing opportunities, as 95% of text messages are read within 3 minutes. Impekable can help you tap into this market quickly and easily with bulk marketing solutions built on Twilio's leading campaign tools.
Reach out for more information or for help launching your next bulk text or SMS marketing campaign.