A Full Suite of Amazon Web Services (AWS) Solutions
Impekable offers bleeding-edge support for new and legacy projects on the world's #1 cloud platform.
Why Partner with Impekable on Your Next AWS Project?
Our extensive history working with AWS Elastic Cloud Compute (EC2) means we can easily support your legacy infrastructure projects. But we don't stop there.
At Impekable, we're constantly pushing our own boundaries, exploring cutting-edge web solutions in order to meet our clients' complex development needs.
What AWS Technologies Can Impekable Support?
The following are just a few of the newer AWS solutions our team can deliver.
Amazon Pinpoint
Amazon VPC
CloudFormation
CloudFront
AWS Serverless
AWS Lambdas
AWS RDS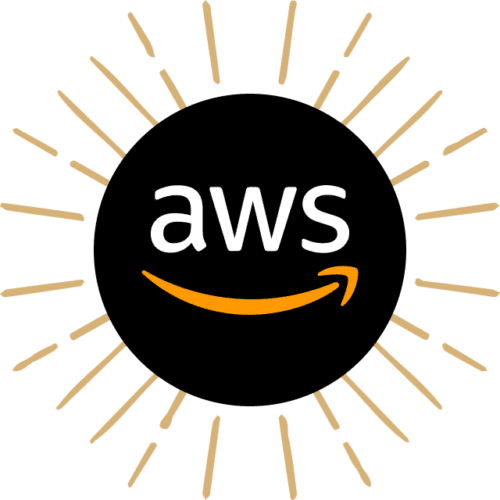 What is Amazon Web Services (AWS)?
Why is Amazon Web Services (AWS) Important?
Because AWS is so widely used, many companies have built their infrastructure on its Cloud platform. As a result, any future development decisions need to take into consideration the investment that's already been made into AWS.
At Impekable, we help our clients discover the best ways to work with their AWS implementations or to integrate the platform's newest technologies.
Take AWS Serverless, for example. AWS Serverless can help minimize infrastructure management tasks while also facilitating easier scaling, high availability, and a pay-as-you-go (PaYG) billing model. If you plan to move to serverless cloud computing, Impekable can help you make the leap.
Our AWS Development Approach
Our team takes a number of steps when working with clients who are currently using AWS — or who are considering a new development on the platform.
Assess Your Existing Infrastructure
If you're currently using AWS, we can help you deploy the platform's newest solutions to optimize your operations. However, if you aren't already on AWS, we may recommend alternatives based on your specific needs.
Recommend An Approach
With an understanding of your existing infrastructure and operations -- as well as the goals of your new development -- we'll suggest an approach that meets your business's requirements in the most cost-effective way.
Deliver Your Solution
Whether we're moving forward with AWS or another solution, our experienced developers work closely with you and your team to deliver an end product that's both highly efficient and highly effective.
Frequently asked questions
Frequently Asked Questions (FAQ)
Broadly speaking, Amazon Web Services (AWS) is a cloud computing platform that makes it easy for companies to host and deliver applications without the need for on-premises servers.
Within the platform, however, Amazon offers more than 200 distinct solutions, encompassing serverless technology, advanced analytics, data lake storage, machine learning (ML), artificial intelligence (AI), and Internet of Things (IoT) offerings. AWS is widely used and considered to be a highly secure cloud computing platform.
Many basic tasks can be completed without coding in AWS. Creating WordPress websites in AWS, for example, can be achieved without coding by purchasing and provisioning a pre-made machine image using the AWS UI and vendor marketplace.
That said, most AWS instances will require coding to take advantage of the platform's more advanced services and capabilities. Implementing Amazon Connect in order to create a contact center on AWS, for example, requires an experienced partner who can integrate the solution into the site's code successfully.
Amazon Web Services (AWS) is a relatively easy platform for cloud computing beginners to learn. Amazon also offers a number of training resources to help new users get up and running.
However, it is worth noting that, as you get deeper into the AWS platform and your requirements become more complex, an experienced partner can help you to optimize your use of its services. A company like Impekable can also help you leverage AWS's newer solutions, which may be more difficult to understand and implement than its more beginner-friendly cloud solutions.
Let's Talk About Your Next AWS Project
Looking to update your legacy AWS implementation? Need help deploying Amazon's newer technologies? The expert team at Impekable can help.