SaaS Application Development Services @ Impekable

We leverage best-of-breed languages and strong partnerships with leading technology platforms to deliver exceptional SaaS development services across industries.
Your SaaS Development Partner
Whether you're preparing to launch your first SaaS product or planning to enhance your existing SaaS platform, Impekable's expert team of senior-level developers and designers brings extensive Software-as-a-Service experience to your project.
Who Should Work with a SaaS Development Company?
Early-stage SaaS startups that want to build long-term relationships with a partner that can grow with them over time
Enterprise organizations that want to launch SaaS solutions without pulling in-house resources off existing projects
Any company that wants to tap into the insights and perspective an experienced third-party provider can bring to the project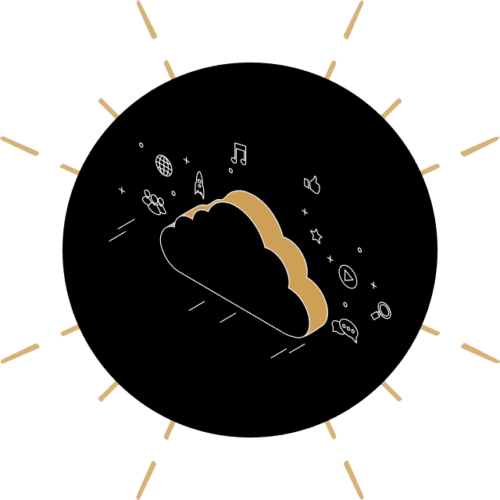 What is SaaS Development?
SaaS development refers to the creation of Software-as-a-Solution (SaaS) applications — programs that are delivered over the internet, rather than downloaded onto users' individual devices.
SaaS tools' ease of use and lower maintenance requirements make them especially attractive to buyers, who are expected to continue to drive growth in the global SaaS market through 2025.
This popularity, however, has led to crowded market conditions. If you're considering investing in SaaS development, you'll need to ensure your eventual solution provides the usability, scalability, reliability, navigability, and stability users have grown accustomed to.
If you can't deliver against these priorities on your own, partnering with a service like Impekable makes sure they're met.
Why is SaaS Development Important?
The way a SaaS application is built has a tremendous impact on its eventual adoption and performance. Dedicated SaaS product development services can help ensure that your finished product is:
Fast and intuitive to use: To attract users, SaaS applications should leverage modern languages, existing technology platforms, and UX best practices.
Able to scale as your user base grows: Cloud computing makes on-demand resource access easier than ever before, but your SaaS tool still needs to have flexibility built in from the foundation up to scale seamlessly.
Easily maintainable over time: Clean code and a dedicated transfer process should simplify the process of transitioning your SaaS app from your development partner to your in-house team.
How Our SaaS Application Developers Work
We've refined our SaaS application development services over years of experience working with companies like Thin Film CNECT, Zingbox (acquired by Palo Alto Networks), and Aruba Networks.
01. Learn about you and your customers
To speed up your SaaS development process, we begin with a deep dive into what makes your business unique and what your customers -- or multiple customer types -- need from your tool.
02. Analyze your market and competitors
Understanding the landscape you're operating in enables our developers to leverage their expertise when making suggestions on the most practical approach for achieving your goals.
03. Execute and iterate your SaaS solution
Our rapid prototyping process allows us to remain agile and flexible, while our key strategic partnerships reduce redundancies and allow you to invest in personalized development where it counts.
04. Launch and maintain your new SaaS tool
When your SaaS tool is complete, we ensure everything is transferred appropriately to your team -- and we stick around to support any needs that come up after your initial launch.
Testimonials
Hear From Our Happy Saas Development Clients
"Impekable is doing a phenomenal job transforming our abstract vision into a functioning web product."
"It was a pleasure to work with Impekable. Impekable produced successful deliverables on time to help build a platform that has tested well. The team was organized and communicated transparently, which resulted in a streamlined collaboration. They provided valuable technical expertise, which enables future engagement."
"They're an Agile team able to pivot and adapt with rapidly evolving project scopes."
"Impekable's SMS marketing campaign has generated as much as 400% more revenue… Impekable's team continues to provide top-notch support for an SMS marketing campaign that has effectively increased interest and leads from participating users. Highly collaborative and flexible in their approach, working with their team is seamless."
Frequently asked questions
Frequently Asked Questions (FAQ)
Software-as-a-Service (SaaS) development is the creation of cloud-based applications for B2B or B2C users. Common B2B SaaS applications you may be familiar with include Salesforce, Dropbox, and Slack. Popular B2C SaaS applications include Uber, Lyft, and Doordash.
The right way to develop a SaaS product depends on the type of application you want to create, as well as the resources -- including time, money, and technical skill sets -- that are available to you.
For example, compare the difference between creating a simple SaaS solution that offers a few features or performs a few functions and building a "unicorn" application with a global reach. Even though both processes might follow similar steps -- such as user analysis, competitive research, project planning, and proof of concept (POC) or minimum viable product (MVP) development -- the time and resources required for individual stages may be very different.
No matter what the scope or scale of your project is, a SaaS software development company like Impekable can help you build and launch your new app, easily and efficiently.
Ultimately, the answer is, "it depends." The best technologies for you depend on your app's desired functionality, your existing tech stack, any necessary API integrations, and the internal or external skill sets you have access to for maintaining your SaaS product.
Not only can Impekable's SaaS software developers help you to answer these and other questions, but we can also identify opportunities to leverage existing technologies within your new build. After all, there's no point in reinventing the wheel. Our team can save you time and money by integrating existing CRMs, e-commerce shopping carts, and other solutions into new builds that require these functionalities.
Companies hiring out SaaS development services have several options when choosing their partners:
Onshore developers, who are typically located in the US
Nearshore developers, who are located in countries close to the US that have substantial overlap in local time zones
Offshore developers, who may be located anywhere outside of the US, but are typically in areas where there is a significant difference in local time zones
All three approaches have their own merits, but at Impekable, we prefer to use a hybrid model that involves onshore senior leadership and a combination of nearshore and offshore developers. We have found that this approach delivers the most value -- our clients enjoy the comfort of a high-level local experience as well as the savings associated with nearshore and offshore talent.
Get Started with Impekable's SaaS Application Development Services
We define, design, and develop all things digital. Let our deep experience in SaaS development lead the way on your next project.