Technical Audits @ Impekable
Gain confidence and peace of mind that your technology implementations are set up for success with our in-depth, expert-led technical audits.
Why Invest in a Technical Audit with Impekable?
Over the course of your audit, we'll take a deep-dive under the hood of your company's technology, culminating in our recommendations on what looks good and what needs to be addressed.
Technical audits at Impekable are conducted by members of our senior leadership team — all of whom have a combined 90+ years of high-level development experience.
Who Benefits from a Technical Audit?
Non-technical founders who want to validate that their code is well-designed, flexible, and scalable
Companies that have offshored their development and want to ensure best practices were followed
Anyone who wants to gain confidence that the third-party development partner you hired did a good job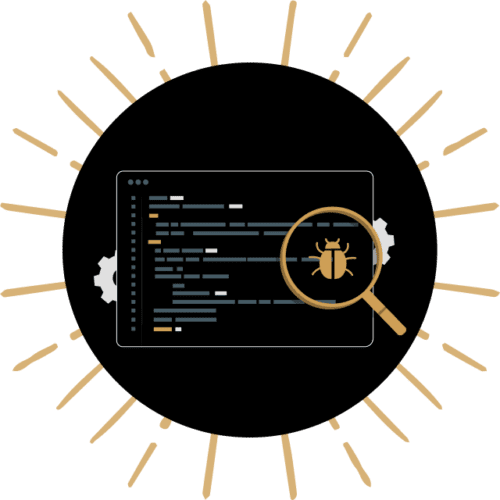 What is a Technical Audit?
A technical audit investigates your company's technology — including your tech stack, code, integrations, and more — to identify deficiencies or areas of weakness that may prevent you from achieving your business goals.
Depending on the scale of your platform, a technical audit may involve evaluating elements like your mobile components, administrative components, or rules engine, asking questions like:
Is the code quality compliant with current best practices?
Was the architecture built to scale and handle flexibility?
Is the rules engine user-friendly, or is making changes difficult?
Does changing business rules require making updates in multiple places, or can one change flow through to other areas?
At Impekable, we can also provide platform-specific technical audits — such as Twilio technical audits — that ensure your integrations are built correctly.
Why are Technical Audits Important?
Technical audits give you confidence that your platform is well-built and optimized, and they minimize the risk of future surprises due to unknown vulnerabilities that could disrupt your business operations.
Technical audits can be particularly valuable in a number of situations:
If you're a non-technical founder, a technical audit can validate third-party work.
Pairing the work of an offshore development provider with a technical audit by an onshore partner can be a cost-effective alternative to fully onshore development.
If your platform relies heavily on integrations, a technical audit can ensure they're built correctly and unlikely to cause disruptions.
Our Technical Audit Process
Because every client's situation is different, every audit we conduct is custom-built to meet their requirements. However, most audits encompass the following core steps:
Define the Scope of the Audit
To start, we work in close partnership with your team to determine which systems should be evaluated and what areas of concern exist.
Gather the Right Team for the Audit
Depending on the specific elements to be audited, we hand-select team members to complete the audit, based on their areas of expertise.
Complete the Audit and Provide Recommendations
Most audits can be completed in a few weeks or less, and end with the delivery of a prioritized list of recommended fixes.
As a Twilio partner, we regularly perform technical audits adapted for the platform's specific architecture and integrations. Our audit process includes a thorough analysis of how the platform is functioning within your organization in order to provide recommendations to backend developers to improve integration, implementation, and system availability.
Testimonials
Hear From Our Happy Clients
"Impekable is doing a phenomenal job transforming our abstract vision into a functioning web product."
"It was a pleasure to work with Impekable. Impekable produced successful deliverables on time to help build a platform that has tested well. The team was organized and communicated transparently, which resulted in a streamlined collaboration. They provided valuable technical expertise, which enables future engagement."
"It has been an impeccable experience—the name of the company says it all. Their team has delivered only reliable and fast solutions, and are a valuable partner for all mobile and backend development work. Impekable is a proactive and trustworthy company that not only over delivers but also pays close attention to detail, producing nothing but successful results."
"Impekable's SMS marketing campaign has generated as much as 400% more revenue… Impekable's team continues to provide top-notch support for an SMS marketing campaign that has effectively increased interest and leads from participating users. Highly collaborative and flexible in their approach, working with their team is seamless."
Frequently asked questions
Frequently Asked Questions (FAQ)
How individual audits are carried out depends on a number of factors, such as the specific elements to be assessed, the initial quality of individual systems, and whether the audit is being performed proactively (to prevent future problems) or reactively (to identify factors causing current issues).
A partner like Impekable can help you put together and carry out a technical audit plan based on your company's unique circumstances.
Having an external partner audit your technology implementations sets you up for long-term success by ensuring your systems are designed and built in such a way that they can scale flexibly to accommodate future growth.
However, they can also help prevent service outages or other disruptions by identifying code quality issues before they become a problem. This may save you money and protect against customer frustration in the future.
That depends. If you are 100% confident in the team that built your existing technology or set up your integrations, technical audits may be necessary (though a second perspective can still help you plan ahead for future growth).
However, if you're experiencing challenges with your technology -- or if you can't validate on your own that your implementations were built correctly -- a technical audit can be a relatively low-investment option for preventing future disruptions.
Could Your Technology Implementations Use a Close Inspection?
No matter how new your technology is or how it was built, bringing in a second set of eyes can be a valuable exercise. Contact Impekable for guidance on whether your platforms are due for a technical audit.