Smart TV App Design: Reimagine Your Interface Possibilities
At Impekable, we design smart TV apps that combine ease of use with intuitive features users appreciate.
Next-level user experiences start with Smart TV app designs that push boundaries and elevate how people interact with their screens.
We create Smart TV apps that allow for an integrative, lifestyle-matching experience by combining intuitive and user-friendly layouts, customizable content, and cross-device compatibility.
Who Benefits from Smart TV App Design?
Media and e-learning platforms
Major networks seeking new engagement channels
New and established streaming services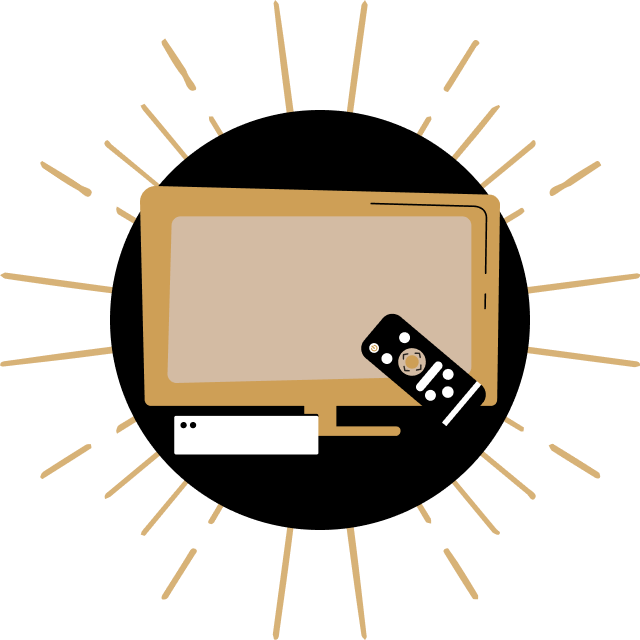 What is Smart TV App Design?
Smart TV app design involves the creation of app interfaces with easily accessible components that users can download on their smart TVs.
When it comes to smart TV apps, well-executed designs create a user-friendly interface that allows users to access features and interact with the app without experiencing glitches or getting lost.
While most apps "check the boxes," few have the user-friendly features that elevate the viewing experience. That's where Impekable comes in.
Unlike other design firms, we focus on creating visual experiences that help people access the content they want, when they want — without worrying about how to manage and use the app.
Why is Smart TV App Design Important?
Smart TV app design used to be an afterthought for many platforms. Yet it's estimated that as many as 266 million units could be sold yearly by 2025, as "smart" capabilities become an increasingly standard feature*.
Today, high-quality smart TV app UI design is essential because it keeps users engaged within this new medium and allows them to access content quickly.
But to get these results, apps must provide seamless, intuitive user experiences, as this emphasis on actionable design translates to increased user retention and boosts your company's bottom line.
In a world where attention is an increasingly valuable commodity, a user-friendly app design sets you apart and drives growth.
Our Smart TV App Design Process
User experience is critical to any app's success. Our Smart TV app design approach ensures that all the essential functions are accessible while avoiding development and configuration issues that could interfere with the look and feel of the app.
Strategy & Consultation
At the start of your smart TV app design process, we work closely with you to understand your goals for your interface, as well as the particular functions your app needs to have.
Consolidation & Blueprint
After asking questions, understanding your goals, and analyzing your audience and competitors, we create mockups at various fidelities to determine how the app and its core functions should look.
Design & Implement
Once we've aligned on an approach based on what works best for you and your audience, we implement any changes and create a finished design to be developed.
Are you seeking an agency that supports your smart TV app processes from concept to creation – and then some? Reach out to Impekable today for more on how our app design and development services can transform your audience's viewing experience with top-notch service.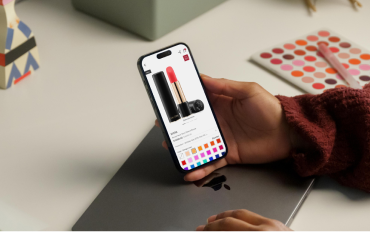 Central Website & Mobile App
In advance of its record-breaking IPO, the Central Group engaged Impekable to revamp their Central Department Store website to be responsive on both PC and mobile formats, to update their UX, and to migrate their eCommerce backend to Magento — all within a tight, five-month timeframe.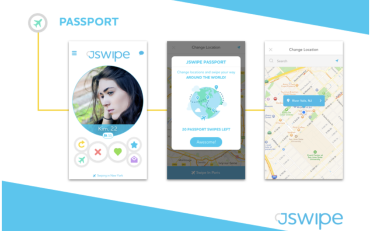 In the spirit of furthering their mission of connecting Jewish singles around the world, JSwipe brought on Impekable to breathe new life into its existing app. We overhauled the interface and implemented new features designed to deliver a premium dating experience for users.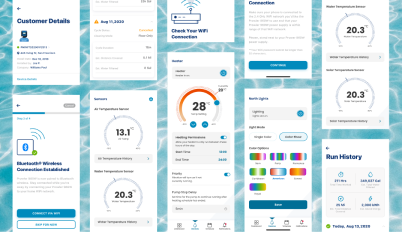 Impekable worked with Pentair to develop a comprehensive, uniquely tailored UI design system. After learning more about how different personas use Pentair's products and services, we designed intuitive dashboards and UI journeys to make it easy for different users to achieve their target actions.
Frequently asked questions
Frequently Asked Questions (FAQ)
There is a significant difference in smart TV UI design vs. designing for other types of apps. Smart TVs, for example, have much larger displays than phones, which means we have to factor in how the app will look and function on that scale.
Viewing distance also differs, affecting the size and legibility of text and buttons, as well as the overall user experience. People interact with Smart TVs using remotes and video game controllers instead of a touchscreen, so we design user interfaces that are easy to navigate using these devices.
Well-designed smart TV apps keep users engaged and generate interest through original design elements and attractive user experience interfaces.
One aspect that's crucial to good smart TV app design is creating a layout that anyone can use -- no matter how tech-savvy they are (or aren't). This involves creating simple and intuitive navigation, visually appealing graphics and structures, and easy-to-use controls.
Personalization is also an important part of keeping users engaged. When users have a positive navigation experience, they're more likely to continue using the app and return to it later.
Allowing users to customize their experience and have content tailored to their preferences increases their interest and engagement with the app. This strategy can include personalized recommendations, custom playlists, and the ability to save and resume content.
Other potential target features include incorporating social sharing and the ability to interact with others through the app, both of which may increase interest and engagement. At Impekable, we factor all these functions into our design strategy to ensure users get the features they want and can use them without hassle.
Award-winning smart TV apps offer a seamless user experience with straightforward navigation, responsive controls, and a visually appealing design. They provide helpful information, reducing the need for users to navigate multiple screens. The quality and design layouts are developed with high standards, with regular updates and tweaks.
At Impekable, our smart TV app design strategy involves making it easy for users to find what they're looking for by providing personalized recommendations based on viewing history. Despite heavy use or streaming high-quality video, the apps we develop offer top-notch performance and stability features, with smooth operation, quick loading, and minimal glitches.
Executing your vision is our priority -- enhancing it to fit modern standards is the key. That's where your input and our expertise work together to create a smart TV app that stands out.
Throughout the design and development process, our teams work closely with you to ensure that we stay close to your ideas and goals for the app. We offer suggestions and make changes as we develop and design the app to ensure it doesn't miss the mark on your expectations. At the same time, we elevate the user experience through design to keep it engaging and functional for your audience.
Ready to Build a Winning Smart TV App?
We define, design, and develop all things digital. Let us help bring your smart TV app vision to life!