Your React Native App Development Company
Our ReactNative app development services create seamless
cross-platform mobile app experiences. 'Write once, build once' whether you work in iOS, Android, or both.
Partner with Our Impekable React Native Team
At Impekable, we specialize in React Native development — one of the best frameworks that's currently available for mobile and cross-platform app development.
To help our customers maximize React Native's benefits, we've built an award-winning solution that supports global enterprises, funded startups, and everyone in between.
Leading designers, developers, and product designers
Strong technology partnerships with top-tier providers
A collaborative process to optimize your investment
A strong eye for design and
focus on the
user experience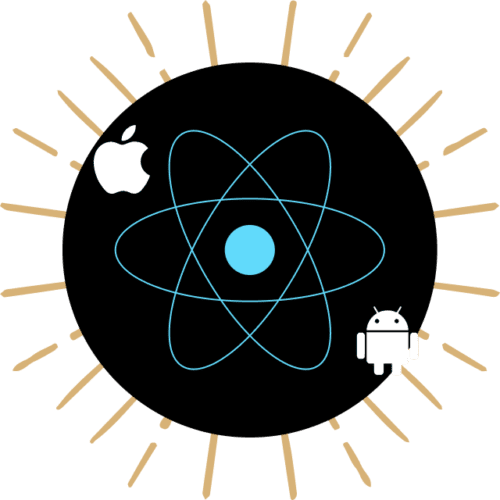 What is ReactNative
Development?
React Native is a JavaScript and TypeScript framework used to build consistent, responsive mobile applications that prioritize the user experience. React Native development firms like Impekable love the system's ability to easily cross platforms between Android, and iOS.
React Native pares down the amount of time and resources required to build robust, user-friendly mobile applications. As a result, your ReactNative-powered mobile application can feature top-of-the-line UI systems without sacrificing performance or functionality.
When mobile applications are constructed using the ReactNative framework, they can be applied easily to different operating systems and interface easily with the users' devices. From your users to your technology team, everyone benefits when applications are driven by the ReactNative framework.
Why is ReactNative Important?
Top ReactNative app development companies rely on the system for its consistency — in fact, it's the #1 most-loved framework by web developers, according to Stack Overflow*.
At Impekable, we're a ReactNative development company because:
ReactNative works across operating systems: ReactNative creates a seamless experience by fluently speaking the language of your users' devices. Don't worry about developing costly mobile applications that are specific for different operating systems — instead, you can build one system that proliferates across nearly any device without slowing down performance.
ReactNative saves time and resources: The ReactNative framework was built with agility and ease in mind, especially for developers. It features UI-based components, intelligent debugging, and quick testing — all of which help cut back a project's spend and timeline. And because it's widely used and based on Javascript, it's easy to find talent that can support your project once your ReactNative development agency hands it back over to you.
ReactNative is used and trusted by some of the world's most well-known companies: Shopify, Instagram, Discord, Microsoft, Intuit, and others all trust ReactNative for their mobile apps.
*https://insights.stackoverflow.com/survey/2021#most-popular-technologies-language-prof
A Top ReactNative
Mobile App Development Company
At Impekable, we're passionate about building high-quality mobile applications that solve your users' biggest challenges. Our nimble team's ReactNative app development services are always
at the forefront of technology trends and best practices.

We strategically use ReactNative to build mobile applications when it best suits our clients' needs
because everything we do as a ReactNative development agency
is rooted in delivering exceptional experiences.
Our Process
for ReactNative Development Services
We're passionate about creating engaging, intuitive user experiences. We bring our vast experience across many industries to your project, integrating your domain expertise and feedback along the way.
Define
As always, we start with your goals. Our team of talented UX designers and React developers listens to your vision for your project in order to determine what success looks like. We diligently study your users' pain points so that we can provide meaningful, practical solutions to them.
Design
We add our design and development power to your team. Once we've embedded ourselves in your organization, we perform audits on your current offerings, analyze competitors, and create inspiration landscapes to guide our ReactNative development process.
Develope
As our project progresses, we leverage the information architecture, wireframes, and mock-ups we've created to build your ReactNative app. Throughout the development process, we rely on continuous testing and user feedback to develop a high-performing mobile app that meets the needs of your users and your business.
Testimonials
Reviews of Our ReactNative App Development Company
"Impekable delivered multiple viable designs that required minimal iterations. Their design assets were easy for engineers to make live within the app, and their turnaround was incredibly fast. When it comes to creative design concepts, they're thought leaders within their industry."
"Impekable was productive from day one and efficiently yielded a mobile app that's been well received by the public. Mobile developers skillfully mastered a new and complex platform by applying their extensive prior expertise. The principal staff were friendly, engaging, and responsive to feedback."
"Impekable is phenomenal at swooping in, learning about a problem, and helping with that engagement. Notable strengths include rapid response time, exceptional technical skills, and a transparent project management approach."
Frequently asked questions
FAQ - Learn More About ReactNative
ReactNative is an open-source JavaScript library that allows developers to create ubiquitous mobile applications across operating systems. The framework provides components that can be easily built upon, which is one reason why ReactNative mobile app development companies like Impekable prefer to work with the system.
Although ReactNative is not the only framework for developing mobile applications, it is one of the most practical solutions for apps that are user-friendly and complement web products. Using one main codebase in ReactNative, your mobile application can iterate on Android and iOS devices for a seamless experience. What's more, it's easy to build across both ReactJS, the website application framework, and ReactNative for mobile.
Currently, ReactNative is considered to be one of the best options for mobile app development, which is why Impekable is a ReactNative software house. If this guidance changes, Impekable will advise our clients to use different solutions.
ReactNative is a framework that relies on an open-source library of JavaScript components. It's easy for developers to work within ReactNative because many are already familiar with JavaScript. ReactNative's UI components provide flexible, smooth experiences for users. 
ReactNative is used for mobile applications. Its related framework, ReactJS, is used for web-based applications. The two frameworks are similar and can be used together for a consistent user experience, no matter the device. 
Create Impekable Digital Experiences
Impekable is a ReactNative app development company that's ready to bring your vision to life.
Reach out to see how our team can support your next ReactNative mobile application project.