POC Development Services @ Impekable
From clickable proof of concept prototypes to technical POCs, Impekable's team of designers and developers gives you the confidence to move your next project forward.
Do You Need a POC Development Service?
POC software development services aren't for everyone. But if you're in the early planning stages of your next product, site, app, or software, hiring a professional POC partner can help you generate customer interest, validate early concepts, prove technical feasibility, and even gain buy-in from investors.
The following are some of the most common types of POC design and development projects Impekable works on include:
POC Web Development
Create web mockups for early-stage feedback.
POC Software Development
Build a technical POC that proves your idea is viable.
POC Product Development
Develop a technical prototype before investing further.
POC App Development
Stitch together demo app screens to generate insights.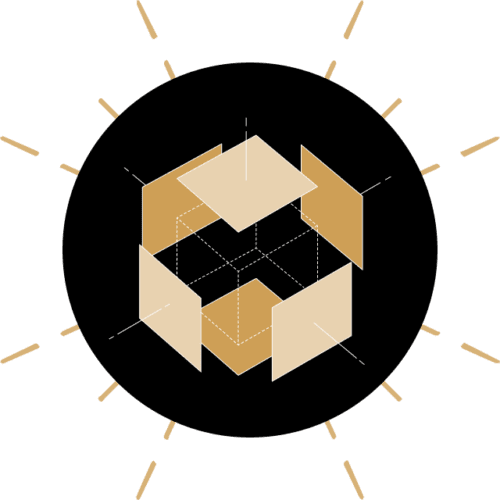 What is POC in development?
Unlike a minimum viable product (MVP), POC developments — or 'proof of concept' developments — do not necessarily need to be viable. Instead, POC development services are intended to test an idea or determine whether an idea is viable before further investment.
POCs are typically used before MVPs. Some of the most common types of POCs Impekable works on for websites, applications, software, and products include:
Technical POCs: A technical POC answers the question, 'can we solve the riskiest part of this idea?' As a result, a technical POC may be built for a single customer, may lack the back-end plumbing to actually function, and may involve little-to-no design work.
Design POCs: Design POCs can include sample screens, mockups, and clickable, no-code prototypes. In any case, design POCs can be helpful for gaining validation from early customers or interest from investors — all without overinvesting before the concept is proven.
Sales Demos: Sales demonstration apps or mockups are also, essentially, proofs of concept. In this case, however, enough design and development work is completed for customers to view or interact with the concept in a live environment.
Why is POC development important?
Proof of concept (POC) development services provide valuable 'go or no-go' signals that can save organizations time and money by enabling them to determine the feasibility of an idea — as well as demand for it in the market.
Using the insights generated through design and technical POCs, teams can identify potential roadblocks and challenges early enough in the development process to determine whether to commit further resources to it or not.
At the same time, POC development can be used to gather valuable feedback from customers and other stakeholders. These learnings can help product teams to refine and iterate their ideas, further increasing their odds of long-term success.
How We Approach POC Development Services
Although every design or technical POC project is different, our team generally follows the same process to POC development.
Define
First, we'll determine whether your idea would benefit from a design POC, a technical POC, or both. We focus on selecting the most cost-effective POC development process for your unique needs.
Design & Develop
Whether you need a few mockups stitched together, a clickable prototype, or a technical POC, our team of talented designers and developers can help bring your concept to life.
Delivery
After delivering your POC, Impekable can transition into supporting future stages of your project, whether you decide to move into an MVP or undertake a full design or development process.
Testimonials
Hear from our Happy Clients
"Impekable is doing a phenomenal job transforming our abstract vision into a functioning web product."
"It was a pleasure to work with Impekable. Impekable produced successful deliverables on time to help build a platform that has tested well. The team was organized and communicated transparently, which resulted in a streamlined collaboration. They provided valuable technical expertise, which enables future engagement."
"Impekable's SMS marketing campaign has generated as much as 400% more revenue… Impekable's team continues to provide top-notch support for an SMS marketing campaign that has effectively increased interest and leads from participating users. Highly collaborative and flexible in their approach, working with their team is seamless."
Frequently asked questions
Frequently Asked Questions (FAQ)
POC stands for 'proof of concept'. In development, the purpose of creating a POC is to prove the feasibility and/or viability of an idea before committing resources to it. For example, POCs are commonly used to validate ideas for websites, software, products, and other applications before moving into an MVP or full development process.
POCs can take many different forms, depending on the needs of each team. For example, a clickable, no-code prototype can be used to capture early-stage feedback from potential users before investing in a development process. Technical POCs can also be used to determine whether an idea can be successfully executed before designing and building the full solution.
POCs serve several purposes in the development process. First, by testing a concept before development begins, teams avoid wasting time and money pursuing ideas that aren't feasible. Proving the technical viability of concepts also helps streamline future development efforts.
Another important role POCs play is to capture initial buy-in from key stakeholders. For example, a design POC may be used in a crowd-funding campaign to measure interest and sales, while a technical POC may be presented to investors to raise capital before beginning development.
Companies of all sizes use POCs to validate their ideas. Entrepreneurs and startups use POCs to ensure positive ROI on their spend, while large enterprise organizations use them to determine which of their many ideas to pursue.
Expert Support for Your Next POC Project
Let Impekable's POC development services help validate your next website, software, product, or app idea. Reach out today for more information.