NextJS Development Services @ Impekable
Improve your website UX and SEO by leveraging the performance and reliability of NextJS development.
Our NextJS development company designs, develops, and deploys cutting-edge solutions for market leaders. Impekable's highly experienced development team works alongside high-level startups and global enterprise companies to provide the advanced NextJS development services they need.

With Impekable, you can expect efficient, fast, and reliable service from trusted professionals at the top of the industry. We deliver results with full-scale design solutions that create engaging, fast, and secure web solutions.
Who Benefits from NextJS Development?
Media and content websites that need fast-loading dynamic web pages.
eCommerce websites that need to run smoothly and reliably to produce profits.
SaaS companies that need high performing web applications
What is NextJS Development?
NextJS is a type of open-source web development framework. One of its main features is server-side rendering, which means it can render JavaScript code on the server.
NextJS helps both users and bots to read HTML easier, speeding up the ability to load and run a website. This, in turn, improves search engine visibility and creates better UX for every person who arrives on your site.
If you need to utilize next-level web applications, NextJS development services can help. NextJS makes it easy to create web and mobile applications that are suited for your specific needs and functions, as well as secure and fast.
Why is NextJS Development Important?
Working with a NextJS development company like Impekable enables your business to take full advantage of the features and benefits this framework offers — and there are a lot of them!

With NextJS development services, it's possible to create an SEO-friendly, server-side rendered app that's ranked by the search engines to help you increase traffic and grow your brand.
Aside from dynamic and highly flexible websites, NextJS also seamlessly integrates with React, Redux, JavaScript libraries, and more. Use it with the apps you're using now and leverage plugins (or have them created) to solve your biggest concerns.
Our NextJS Development Process
As an experienced NextJS development services provider, we work closely with our clients to streamline the development process while tapping into the many benefits NextJS offers.
Define Your Needs
Every Impekable engagement begins with a high-level discussion of your needs, as well as a requirements gathering exercise that ensures our NextJS development process delivers on your goals.
Prototype Your Solution
Next, we go to work, leveraging leading tools and technologies to develop appropriate prototypes. Along the way, we rely on your feedback -- listening, engaging, and updating in order to create best-fit solutions.
Launch Your Product
No Impekable project goes live without extensive testing. But at the end of this NextJS development process, we'll launch your web solution, working closely with your team to transition it over to your management.
Our Featured Case Studies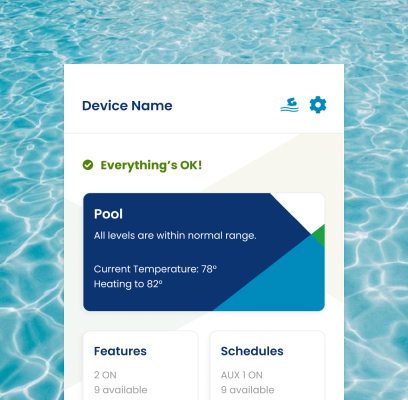 Impekable's design and development services helped Pentair deploy cutting-edge enterprise apps and a design system that ensures that future products can be built quickly, in a visually consistent way.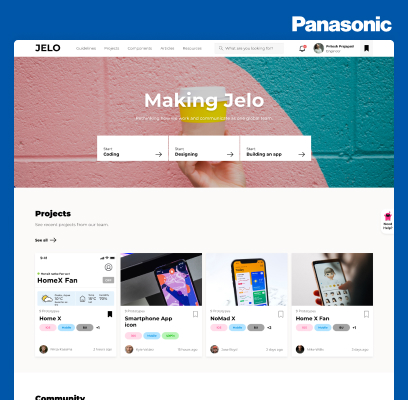 Panasonic Beta turned to Impekable to design and build an internal web tool where team members could share design and engineering best practices, helping to drive a more cohesive design experience.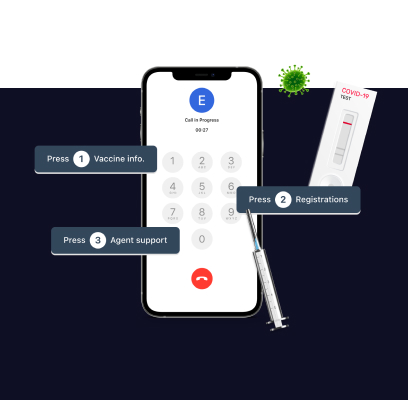 We deployed an Interactive Voice Response (IVR) for each Twilio cloud contact center. Enabling self-service scheduling for COVID-19 vaccinations resulted in streamlined vaccine registration.
Testimonials
Hear From Our Happy Clients
"Impekable is doing a phenomenal job transforming our abstract vision into a functioning web product."
"It has been an impeccable experience—the name of the company says it all. Their team has delivered only reliable and fast solutions, and are a valuable partner for all mobile and backend development work. Impekable is a proactive and trustworthy company that not only over delivers but also pays close attention to detail, producing nothing but successful results."
"They're an Agile team able to pivot and adapt with rapidly evolving project scopes."
"Impekable's SMS marketing campaign has generated as much as 400% more revenue… Impekable's team continues to provide top-notch support for an SMS marketing campaign that has effectively increased interest and leads from participating users. Highly collaborative and flexible in their approach, working with their team is seamless."
Frequently asked questions
Frequently Asked Questions (FAQ)
There are numerous benefits to tapping into NextJS development services over React. NextJS builds very fast apps and web experiences that can power through requests quickly in order to satisfy users. By comparison, ReactJS development tends to be slower (though it can be optimized for performance).
Typically, our clients find NextJS provides more flexibility and tends to have a lower cost. While both technologies are reliable development platforms, NextJS may enhance outcomes for some projects.
NextJS is a front-end framework. That means you can use it to build very fast websites and web applications using the React library while taking advantage of its incredible UX and SEO benefits.
Although NextJS is a front-end framework, it can also be considered a full-stack framework because it eliminates the need for a separate back-end framework. For this reason, NextJS is commonly used in single-page applications (SPAs), where the entire application is loaded by a user's browser and back-end processing is handled by a separate server-side framework. NextJS also integrates well with third-party services and APIs.
Enhance accessibility, build better UX, and improve performance with our NextJS development services. Reach out to get started on your next project.