Impekable: A Leading Mobile App Design Agency
We create market-leading, award-winning mobile applications that support complex workflows through intuitive, interactive UX and UI design.
Why Choose Impekable's Mobile App Design Services?
Our robust portfolio of award-winning iOS and Android mobile applications proves we have the technical skillset and UX/UI design chops to craft high-value mobile application experiences. We use best-of-breed design tools and current best practices to design engaging user journeys — from consumer interactions to service delivery and beyond.
Our Mobile Application Design Services
Mobile applications and mobile web apps
Consumer-facing and service provider-facing applications
Commerce, purchasing, and payment platforms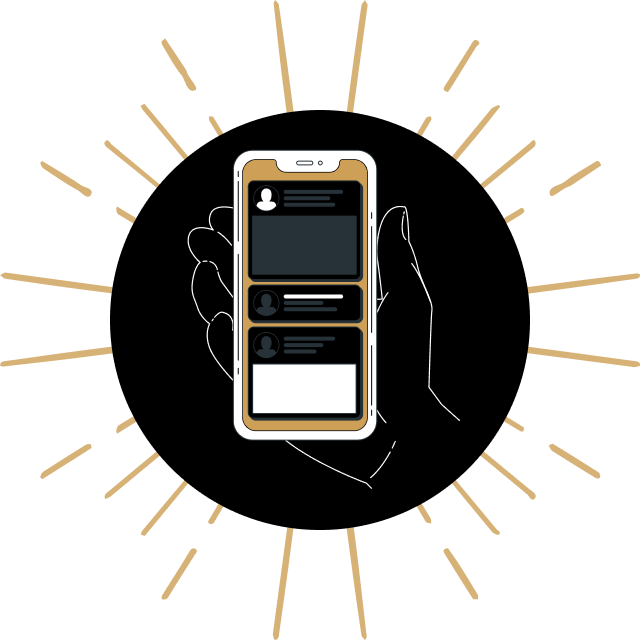 What is Mobile App Design?
Smart devices have never been more powerful. Mobile application design is an invaluable aspect of your solution's success in crowded app marketplaces.
As a mobile app design agency, Impekable offers mobile UI and UX design services that prioritize creating attractive, engaging, and effortless experiences for your users.
Why is Mobile App Design Important?
Thanks to the proliferation of low-barrier tools, nearly anyone can design and launch a mobile application. But what if your team lacks the resources or capacity to create a mobile app experience that stands out from the crowd?
At Impekable, our team includes UX and UI designers as well as programmers and digital product experts who can support you in crafting a beautiful, intuitive application.
Our Mobile App Design Process
We've designed award-winning mobile applications that take complicated workflows for multiple stakeholders and transform them into tailored customer journeys that meet each user's needs.
We'll tailor our approach to meet your requirements, but here are some of the key points in our process:
Define the User Experience and User Journey
First, we'll embed ourselves in your project, learning your goals, studying your users' pain points, and performing any research necessary to ensure we start off on the right foot.
Get Curious and Identify Critical Requirements
Advancing technology means mobile applications can be powerful products -- but what do your users really need? We'll help you make the important decisions that'll drive your app's design.
From Early Concepts to Confirmed Design
We collaborate closely with your team every step of the way as we move from initial design directions to finalized designs you'll be proud to put your company's branding on.
Looking for a full-lifecycle mobile application partner? Our team of developers can also help build your mobile applications across platforms and device types, including smartphones, tablets, and wearables such as smartwatches.
See Our Impekable Mobile App Design Work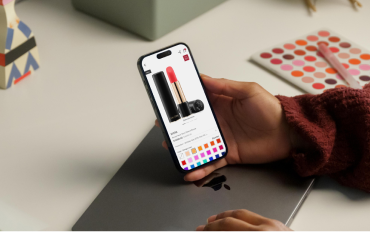 CDS Mobile App
Impekable remodeled CDS's website to be responsive on both PC and mobile formats, improving their online presence and increasing investor trust.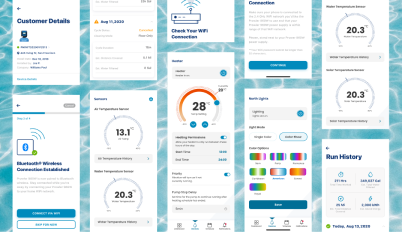 Pentair Home
Our team designed multiple mobile interfaces to support home buyers of Pentair's pool supplies, as well as the company's service technicians in the field.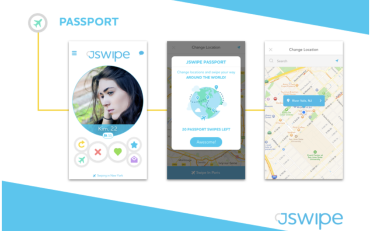 JSwipe, Acquired by Tinder
Impekable redesigned JSwipe's app, upgrading the user interface with a sleek new look, implementing new features and an effective monetization strategy.
Testimonials
See What Past Clients Say About Our Mobile UI/UX Design Services
"Impekable delivered multiple viable designs that required minimal iterations. Their design assets were easy for engineers to make live within the app, and their turnaround was incredibly fast. When it comes to creative design concepts, they're thought leaders within their industry."
Mobile UX/UI & Illustration for Dating Service for JSwipe
"Impekable was productive from day one and efficiently yielded a mobile app that's been well received by the public. Mobile developers skillfully mastered a new and complex platform by applying their extensive prior expertise. The principal staff were friendly, engaging, and responsive to feedback."
iOS & Android App Dev for FinTech Company
"We've used Impekable as an extension of our own team in many cases, which is rare for a contract relationship. Highlights include a proactive, thoughtful approach to client relationship management and access to outstanding design talent with no shortage of creative insights."
Frequently asked questions
FAQ from Mobile App Design
Consumers are used to mobile applications, and they have high standards. They want apps that are thoughtfully crafted, intuitive to use, and visually engaging. At Impekable, we know that means we need to start our mobile app design services from a place of understanding.
First, we spend time uncovering your goals for your mobile app, including how you expect users to interact with the application. Next, we design strategic prototypes and minimum viable products through rapid prototyping, which allows us to move quickly and correctly through the design process. Finally, we incorporate feedback from as many stakeholder groups as possible before aligning on a finished mobile app design.
Mobile app design includes all of the visual components of a native mobile application or mobile web application. The process of mobile application design encompasses many disciplines, including UX design, UI design, and branding -- all of which come together to create engaging user experiences.
Nearly anyone with a modern computer can design mobile applications -- but that doesn't mean everyone can design them well. Many companies, from startups to legacies, include mobile applications in their digital offerings to customers, even though designing interactive apps is rarely their core competency. 
That's where Impekable comes in. Our team's mobile UI and UX design services empower our clients to design rich, engaging, and high-performing mobile applications that meet their needs.
The length of time it takes to design a mobile app depends on your target scope, complexity, depth, richness, interactivity, features, and other desired capabilities. For a custom quote on how long your mobile application design project will take, reach out to our mobile app UI/UX design agency.
We define, design, and develop all things digital. How can we partner with you to design an impactful, interactive mobile application that meets your business goals?